How Buying, Or Selling, a Home Benefits Your Community
Posted by Brittany Fee on Thursday, June 30, 2022 at 7:32 AM
By Brittany Fee / June 30, 2022
Comment
If you're considering buying or selling a home, you're probably reeling over all the extraordinary ways it will effect your life. However, most people don't consider the impact this has on your local community too.
The National Association of Realtors (NAR) has outlined exactly how much impact this has in an annual report highlighting the economic activity of a home sale. The chart below exemplifies the scale of both new construction home sales and exisiting home sales' impact on the local economy: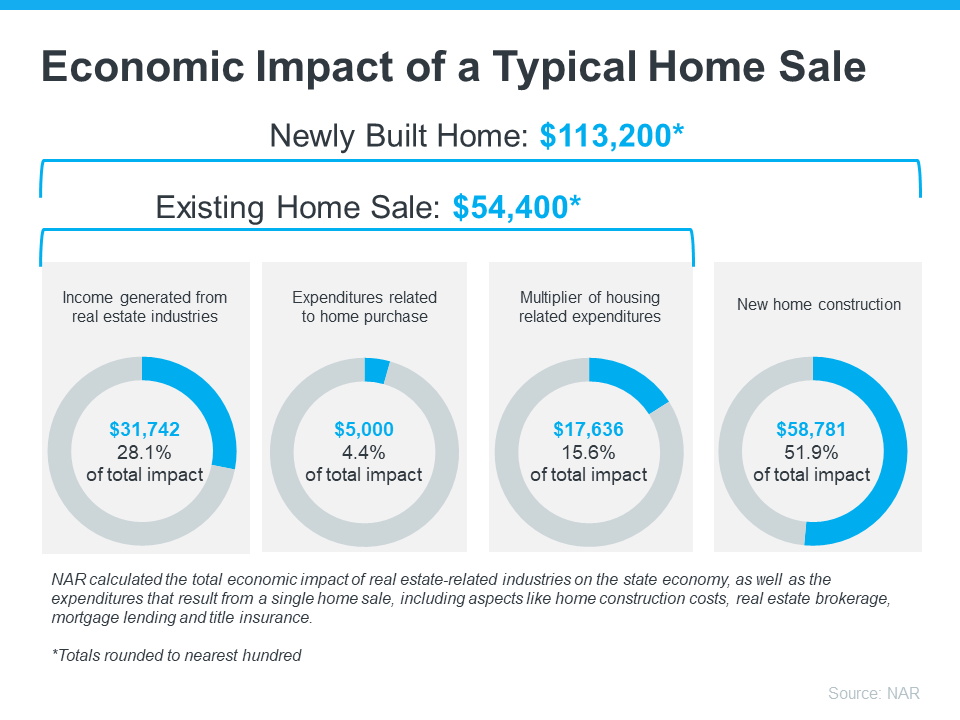 The visual shows a single home sale can have a significant effect on the local economy. Diving deeper in this topic, the NAR also provided a state-by-state breakdown for newly built homes: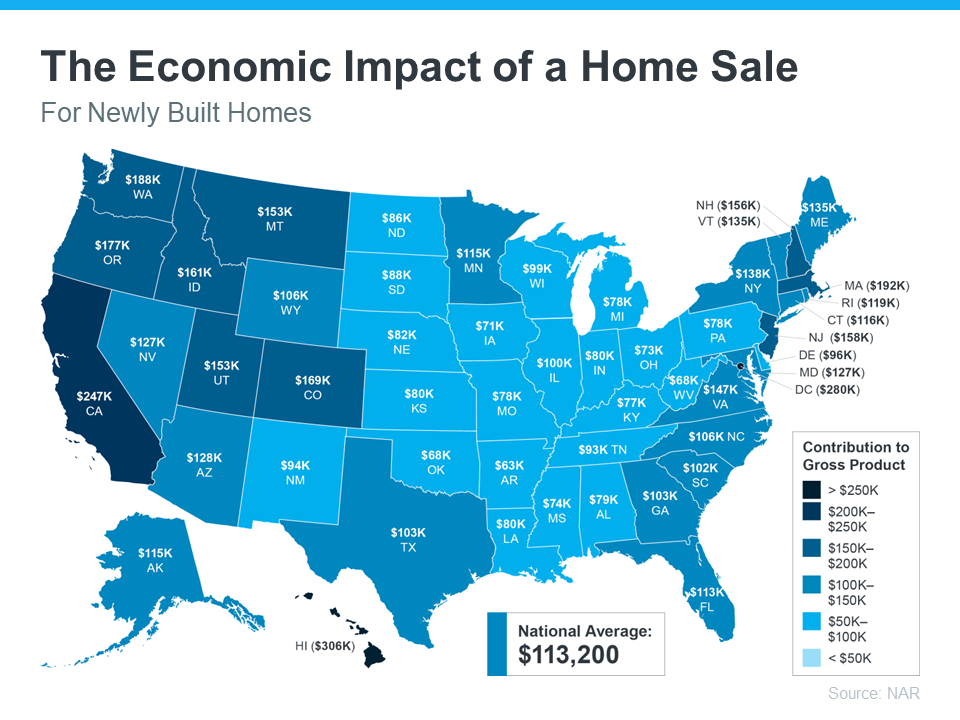 Now, you may be curious as to how a single home sale can have such an impact?
Well, to start, there are multiple players in this game - contractors, lawyers, city officials, specialists, and countless other professionals are all necessary for real estate transactions. Everyone you work with, including your realtor, has a team of experts behind the curtains.
Concluding, when you buy, or sell, a home, you have a lasting impression on the community around you. Let that be a motivating factor to empower you when you decide to make your move this year.