The Housing Market Is Not In A Bubble!
Posted by Devin Tryan on Thursday, July 21, 2022 at 9:43 AM
By Devin Tryan / July 21, 2022
Comment
Recessions and market crashes seem to be the talk of the town these days. However, talk is cheap, we need to look that the facts. Data and market experts are spinning a completely different story with a recent survey from independent research company, Pulsenomics, concluded from a pool of over one hundred housing market experts and real estate economists don't believe we are in a housing market bubble: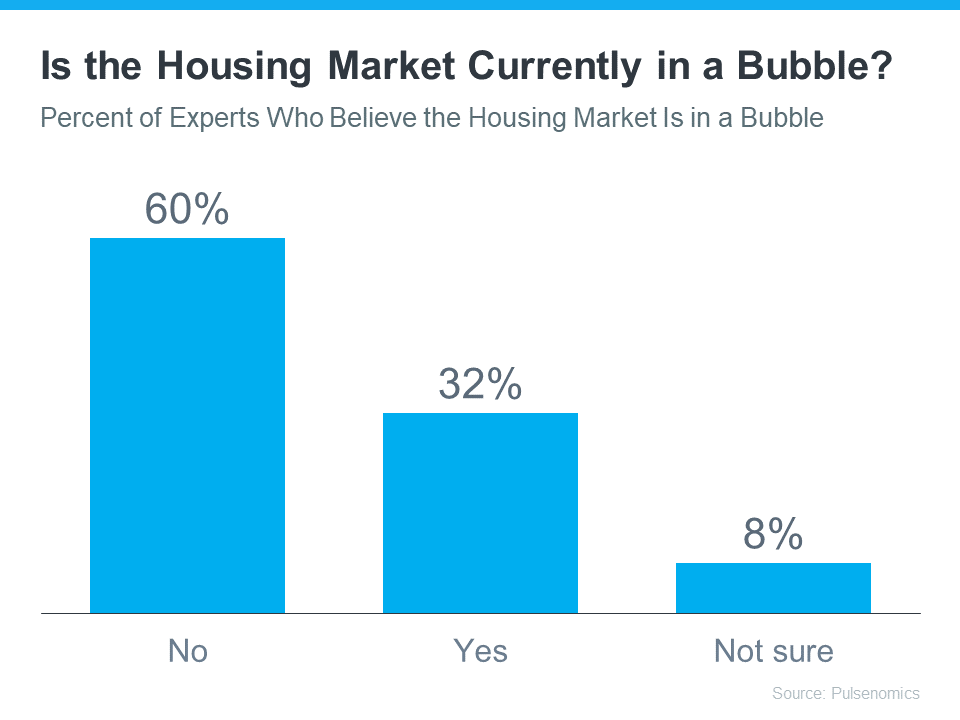 A strong majority of these experts agree that the real estate market is not currently in a bubble. Here are some of their reasons why the state of todays housing market is nothing like 2008:
The recent growth in home prices is because of demographics and low inventory
Credit risks are low because underwriting and lending standards are sound
If you still have your concerns, that's okay! Here's a deeper dive into these two key points.
Low Inventory Is Causing Home Prices To Skyrocket
The supply of homes available, especially in Hawaii, have always been a point of concern. However, you only need a six month supply of homes for sale to sustain a normal real estate market. If you have more than that, the market is oversaturated and home values start to depreciate. Conversly, anything less that that is a shortage and home values will continue to appreciate.
From 2007-2010, there was an overabundance of homes for sale, many of which resulted in short sales and foreclosures, which caused values to crumble. The graph below protrays today's state where this is still a shortage of inventory, causing home prices to appreciate: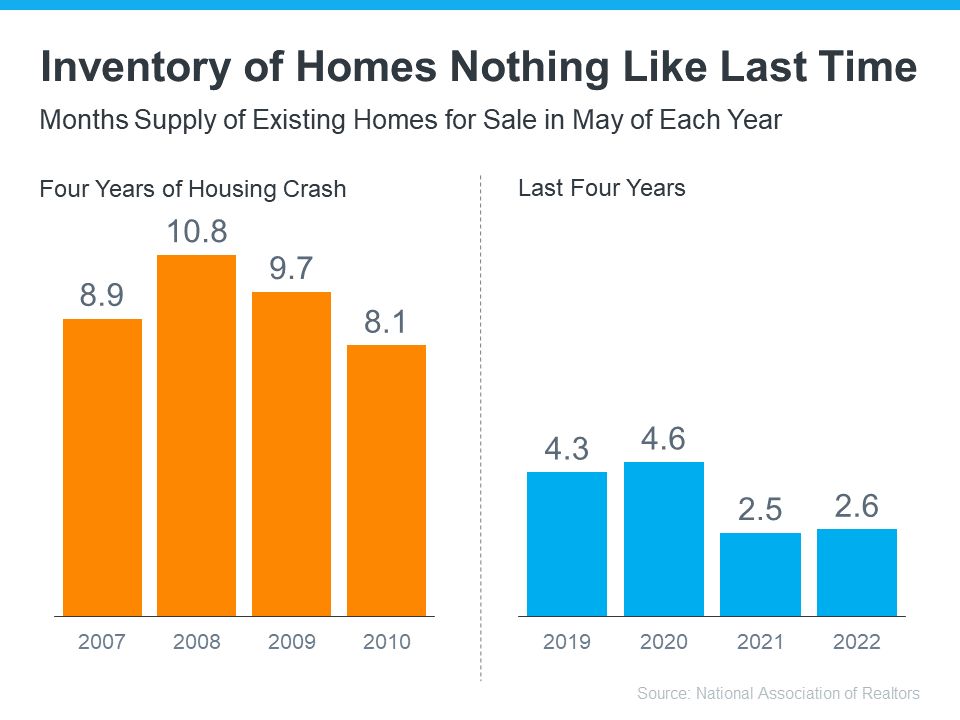 The real estate market's inventory is nothing like it was back then. There is just more of a demand for homeownership with a limited supply of homes for sale which is causing prices to rise. Odeta Kushi, Deputy Chief Economist at First American, explains:
"The fundamentals driving house price growth in the U.S. remain intact. . . . The demand for homes continues to exceed the supply of homes for sale, which is keeping house price growth high."

Mortgage Lending Qualifications Have Tightened Up

During the 2008 housing bubble, obtaining a mortgage was a lot easier than it is these days. The graph below shows the mortgage volume that was issue to people with a credit score less than 620 versus that of today: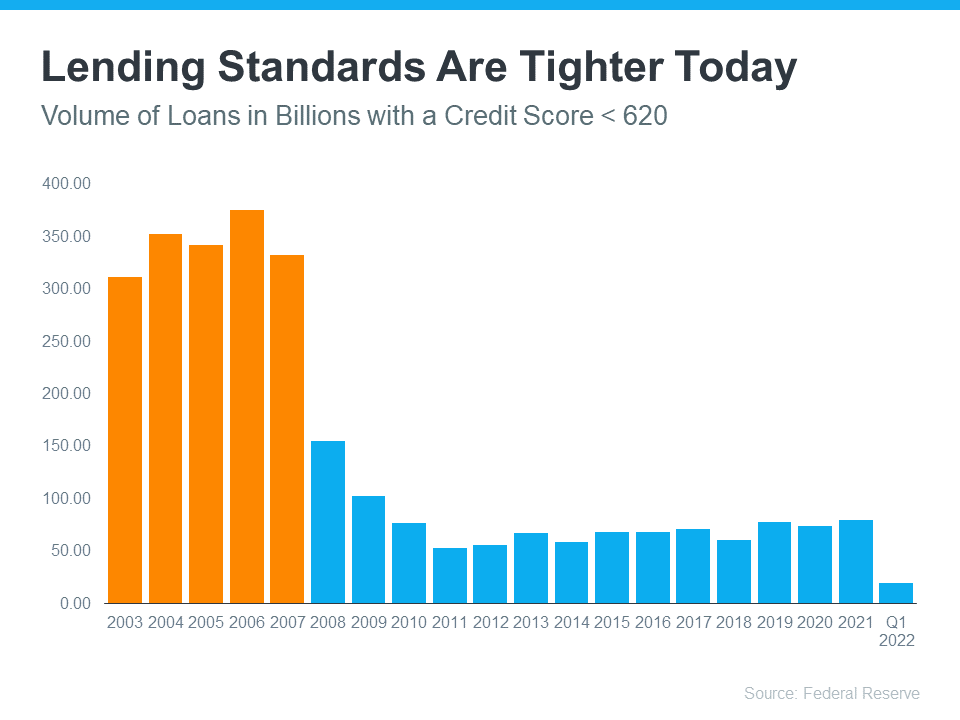 This portrayal shows one factor in why mortgage standards are nothing like they were. Potential buyers who acquired a mortgage are much more qualified these days. Realtor.com notes:
". . . Lenders are giving mortgages only to the most qualified borrowers. These buyers are less likely to wind up in foreclosure."

Simply put, a majority of market experts agree that we are not in a housing bubble. Home price appreciation these days has a sound backing with lending standards being much more rigorous these days.

If you still have any questions, ring our line! We'd love to chat with you.